Beach Cleans
The children and I took a stroll down the Causeway at the Bull Island on New Years Day 2018 and noticed debris (Plastic bottles, shoes, sweet wrappers etc) washed up on the coast of the bird sanctuary. The children remarked how dirty it was and how this must impact on wildlife in the area. So we decided to act and clean the area in collaboration with Dublin City Council who donated equipment and collected debris as part of the recycling programme.
We now do a monthly cleanup (Tide dependant) and spend 30 mins or so removing debris to contributing as part of sustainable growth.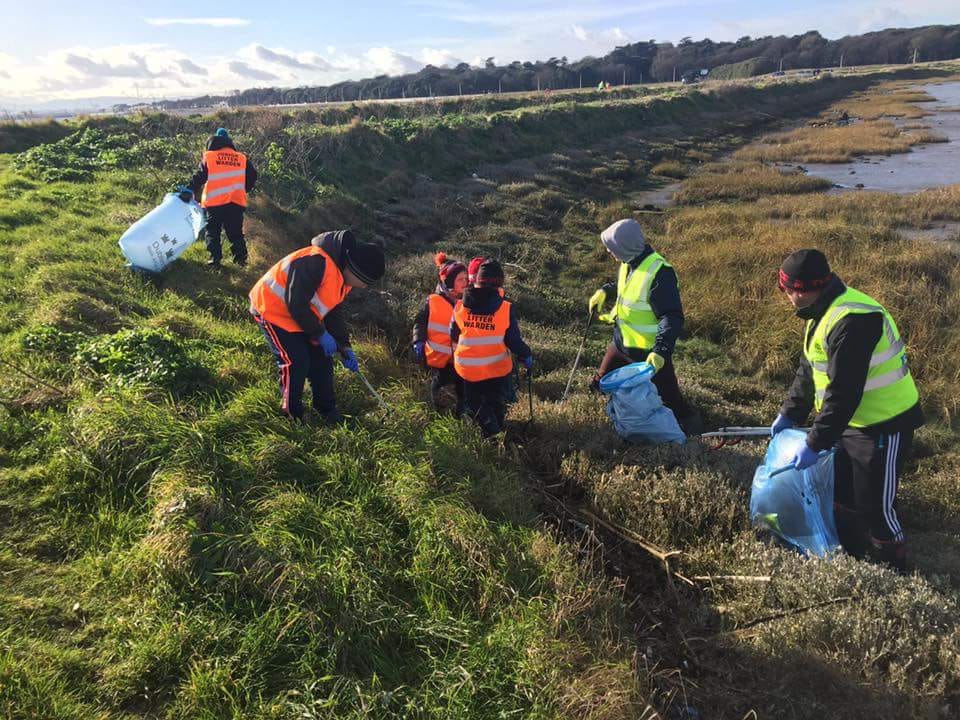 Community Sponsorship
We are delighted to be the main sponsor for Raheny GAA Ogra. This is a fabulous initiative to get kids as young as 5yrs of age involved with sport. We have funded the purchase of over 150 Hurls so that every kid gets their own hurl when the start playing this great sport. When they get too big for their hurl this is then passed down to the next up and coming young hurling Allstar.